Construction and Renovation
High, Medium, Low Voltage
The talent of the Britton Team is well known. Whether the project is large or small, we are always ready to take on any job.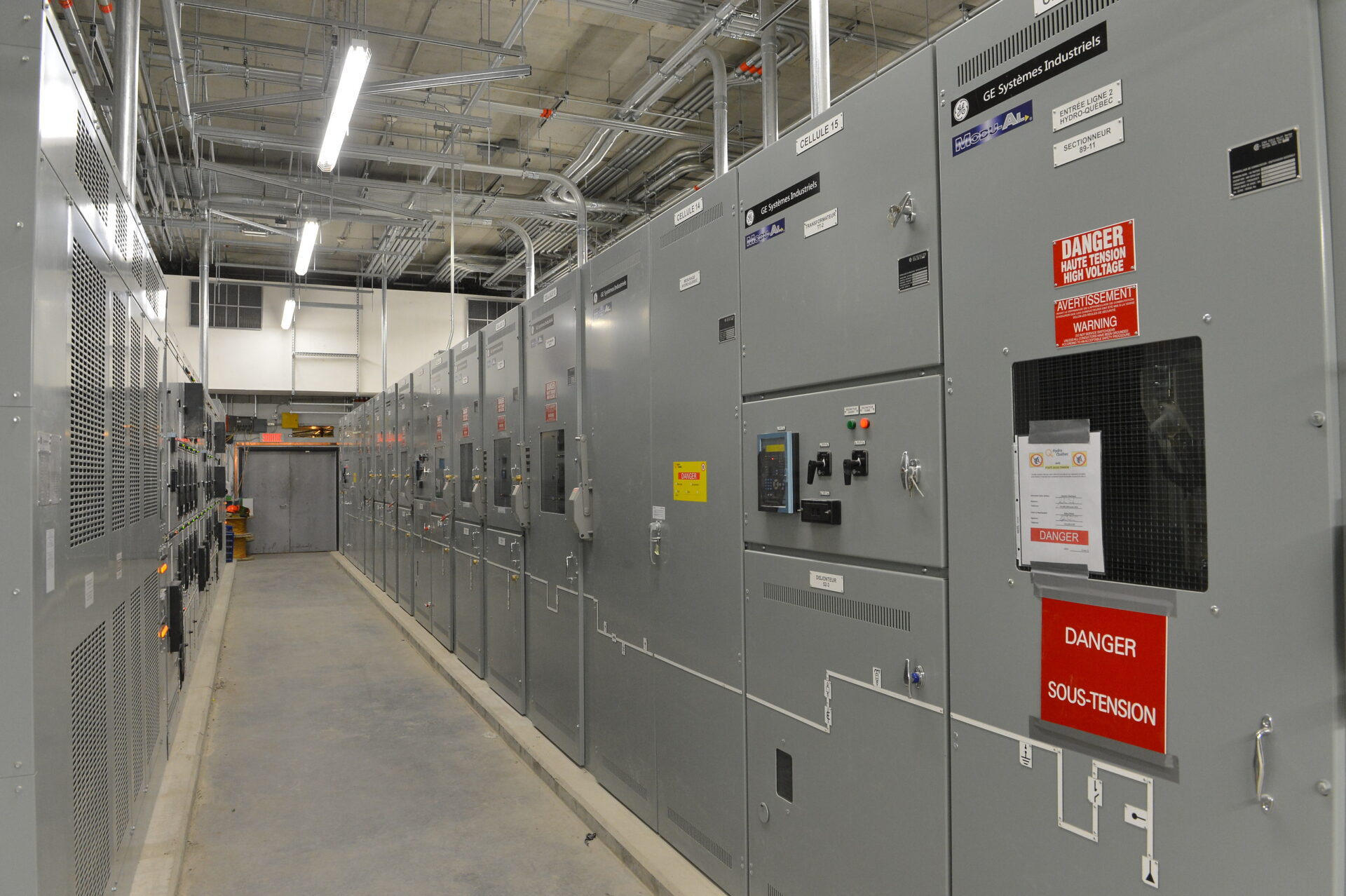 Full Range of Services
Working in this environment requires a high level of technical and engineering expertise.
Britton Electric is recognized in the industry as one of the few electrical contractors in Québec that has the specialized skills needed in the field of high voltage and substation work.
Our many years of experience gives us the ability to offer a full range of services.
Our Specialties
Hydro-Québec line transfers
High voltage Hydro-Québec service entrance
Low voltage Hydro-Québec service entrance
High voltage equipment
Installation and repair of high voltage cables
Transformer and high voltage cable testing
High voltage exterior and interior substations
Start-up and commissioning of substations
Preventative maintenance of high and low voltage substations
Electrical Circuit Analysis
Voltage sag and swell
Kilowatt
Power factor
Harmonic
Amperage
Kilovolt amperage
Power consumption
The Britton Advantage
One of the few electrical contractors in the province with skills in this field
The Britton Team has the technical and engineering expertise to work in this complex environment
Complete range of services including highly specialized services
Commitment to excellence on projects of all sizes