Maintenance and Repair
Preventative Maintenance
Britton Electric provides extensive maintenance, diagnostic and analytic services using the latest technologies and best available instrumentation for measurement and evaluation.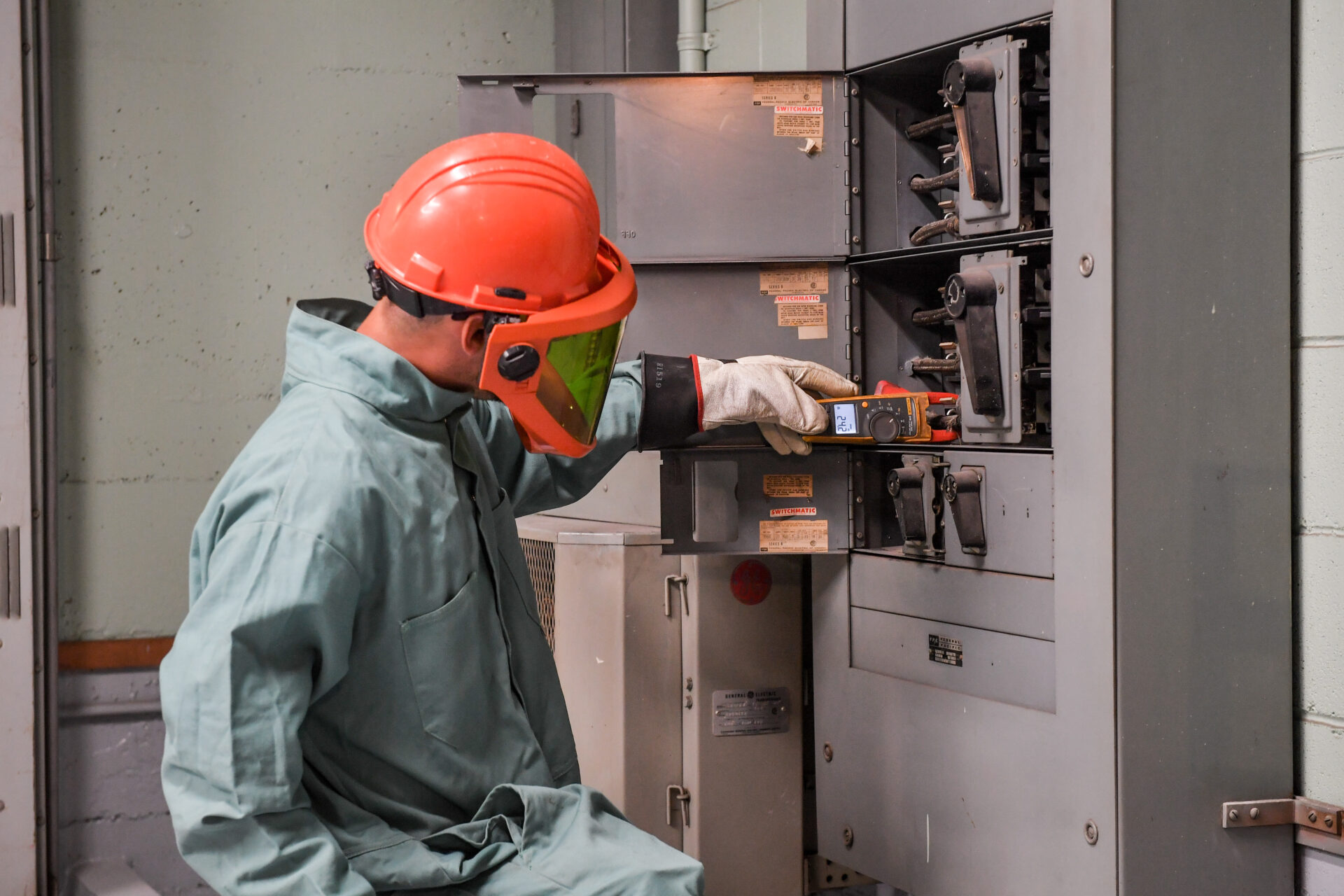 About Preventative Maintenance
A typical list of equipment verified during a Preventative Maintenance check can include circuit breakers, disconnect switches, protection relays, transformers, AC and DC motor control centres, as well as cables and connectors which are part of high and low voltage substations.
We will also perform:
Protection relay testing and verification
Relay protection analysis
Short circuit studies
An important aspect of our Preventative Maintenance Program is an Infrared Thermographic Inspection that has been proven to be the quickest and the most cost-effective inspection technique for electrical equipment.
Required by insurance companies as part of a regular maintenance program, Infrared Thermographic Inspections can detect many hidden weaknesses and defects before they lead to equipment failure.
Done without any interruption to electrical service, all types of power distribution systems are scanned using a thermal camera. The thermal images and digital photos taken of the components are compared, examined and verified by Britton Electric's expert staff.