Britton History
Our History
Harvey I. Britton founded Britton Electric in the late 1940s. He lived by a strong work-ethic and understood the importance of customer service, the values on which the Company has grown and thrived.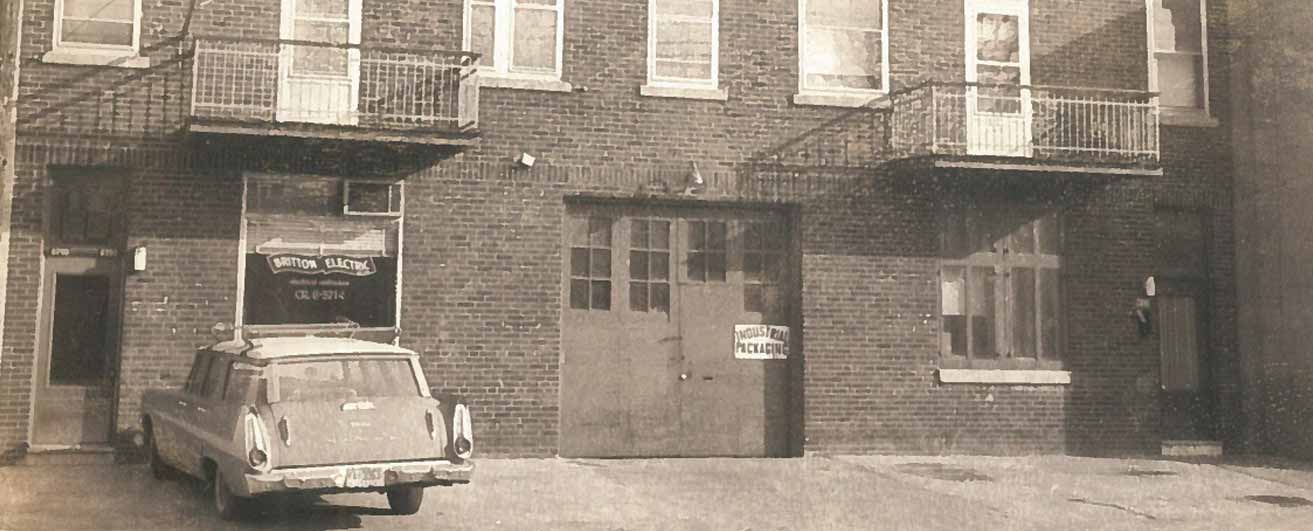 These words are sometimes written too easily. When we can proudly say that some of our customers go back to the beginning, they are more than just words. Customer service stands for the way we do business.
Early Years
The story of the early years of Britton Electric is not uncommon. Harvey Britton started the Company as a 21-year-old entrepreneur in the basement of his parents' home — a young man driven to build a successful business and with very little money. His mother was the stock keeper.
There is an urban legend that is told about Harvey Britton: when he first started out, he could not afford a car, let alone a truck. So, to get to his clients, he took the bus, carrying his tool box with him.
In time, the basement became too small. Harvey Britton moved into his first office, located on rue Saint-Urbain. It was modest and functional, and staffed by a small group of dedicated employees.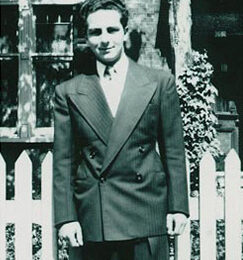 Throughout the 1950s and early 1960s the Company grew and gained a strong reputation in the service side of the industry. Then came an exciting new opportunity with the first job in construction. Now needing a foreman experienced in construction, Harvey Britton hired his first one in 1963, Florent Laplante. He successfully managed the project — the first of many important construction jobs for Britton Electric. Florent Laplante, a well-respected icon in the Québec electrical contracting industry, retired in 2018. His remarkable career, spanning 55 years, continues to inspire and his legacy still resonates throughout in the Company.
In 1965, Ernie Shapiro joined Britton Electric and became an invaluable and trusted member of the management team. An electrical engineer by profession, his contributions helped the Company enjoy a period of rapid development.
Major projects followed.
Expo '67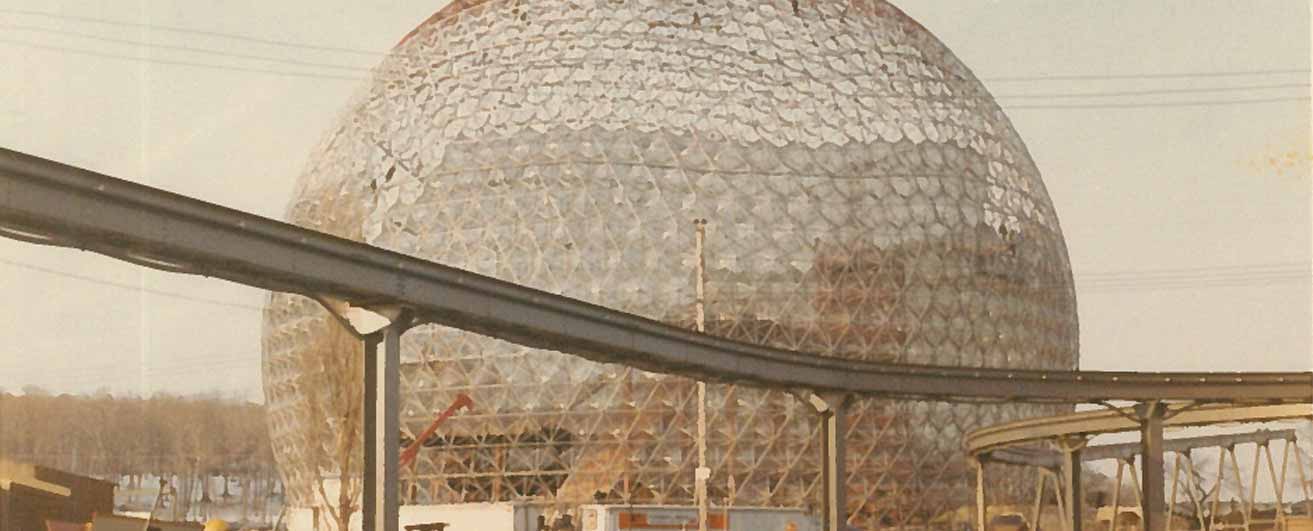 For Expo '67, Britton Electric delivered the power distribution for the minirail, the electrical installations in many of the pavilions as well as an innovative parking lot control system for the Expo site.
Customer service, first and foremost
We were awarded a total of 23 contracts and demonstrated our ability to handle simultaneously a highly diversified workload without neglecting our existing customers – a trademark that continues to set Britton Electric apart today.
Following the untimely passing of Harvey Britton in 1978, his son, Perry, stepped in as President. Maintaining and building on the original principles of his father – customer service, first and foremost – he instituted a new business model that secured the Company's strength in the marketplace.
The technical talents of our workforce increased and accordingly, the depth and breadth of our service offerings grew. We became the 'go-to' electrical contractor for industrial projects.
We recognized a need for specialized skills in the field of high voltage and substation work, technical and specialized services, including electrical engineering services.
At the same time, we built Britton so that we can meet the everyday electrical needs of our clients, 24 hours a day, 7 days a week.
The iconic green trucks, that have been on the road for decades, are a symbol of our proud and long history.
1998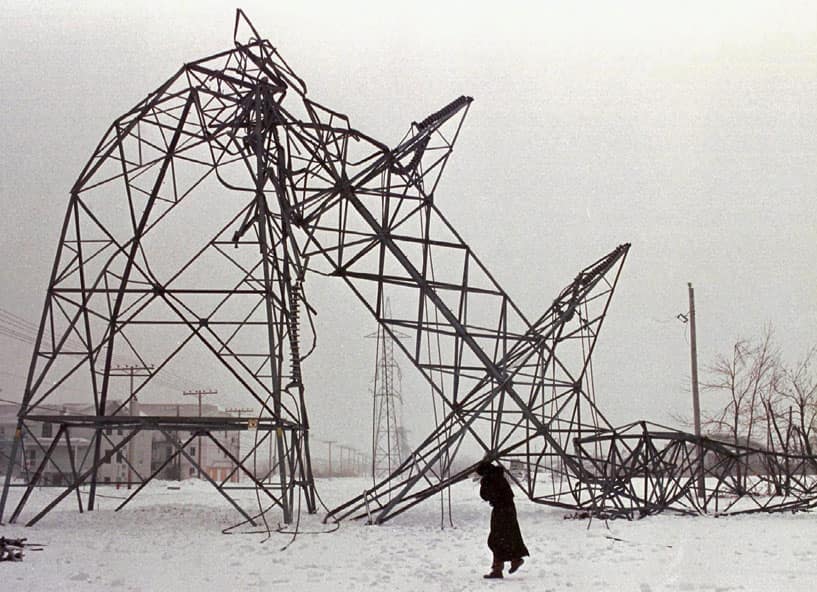 During the devastating Montreal ice storm, our team of dispatchers and electricians worked around the clock, over many days, restoring electricity to hard hit areas of the city.
Today
From one man's dream passed onto his son, today we are the leading electrical contractor in the province of Québec, a position that we have maintained for over 35 years.
We continue to uphold the tradition of our founder, the late Harvey I. Britton. We are a large Company with the personalized approach of a small family business.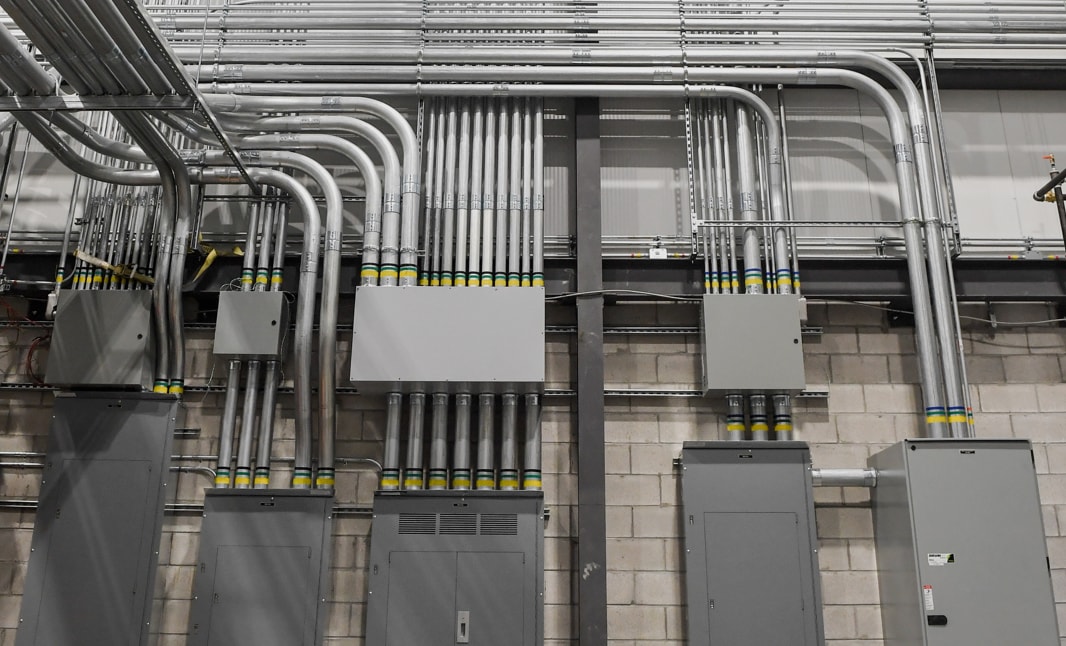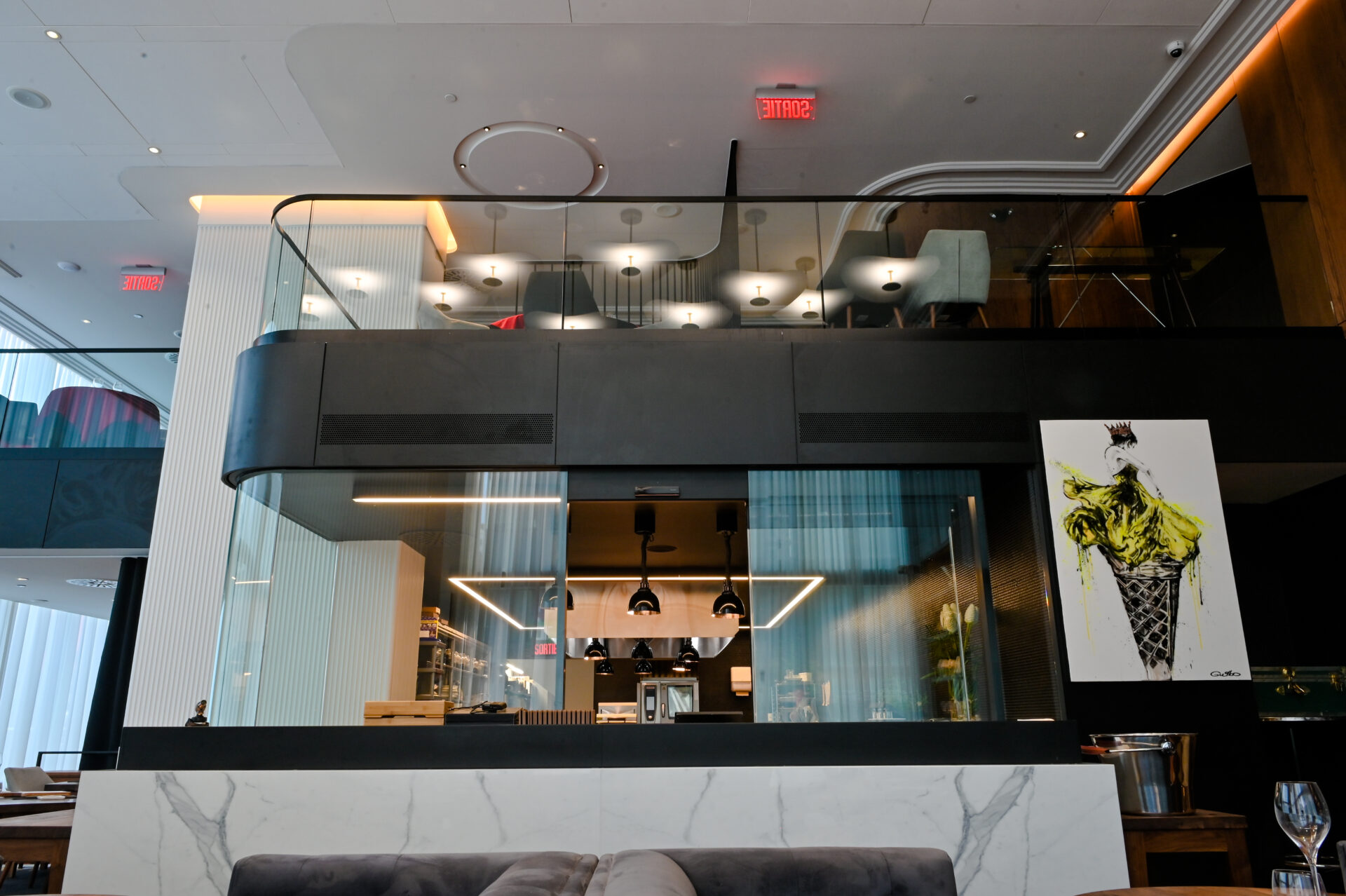 Success Stories
IKEA Distribution Centre
This IKEA Distribution Centre is located in Beauharnois, Québec and serves all of Québec and Ontario. The complex is Silver LEED Certified and represents a total of 97 500 square meters. Working in a facility of this size, and in particular the 33-meter-high ceiling, required innovative installation techniques.
Success Stories
Restaurant Jérôme Ferrer – Europea
Restaurant Jérôme Ferrer – Europea is an upscale restaurant in downtown Montréal, owned by award winning Relais & Châteaux star chef Jérôme Ferrer. The goal was to achieve the optimum lighting ambiance for dining. At the 2019 International Restaurant & Bar Design Awards it was recognized for The Most Beautiful Restaurant in America.