Success Story
Holt Renfrew Ogilvy
Holt Renfrew Ogilvy is a large high-end department store carrying designer clothing labels, jewelry, beauty and home goods, located in downtown Montréal.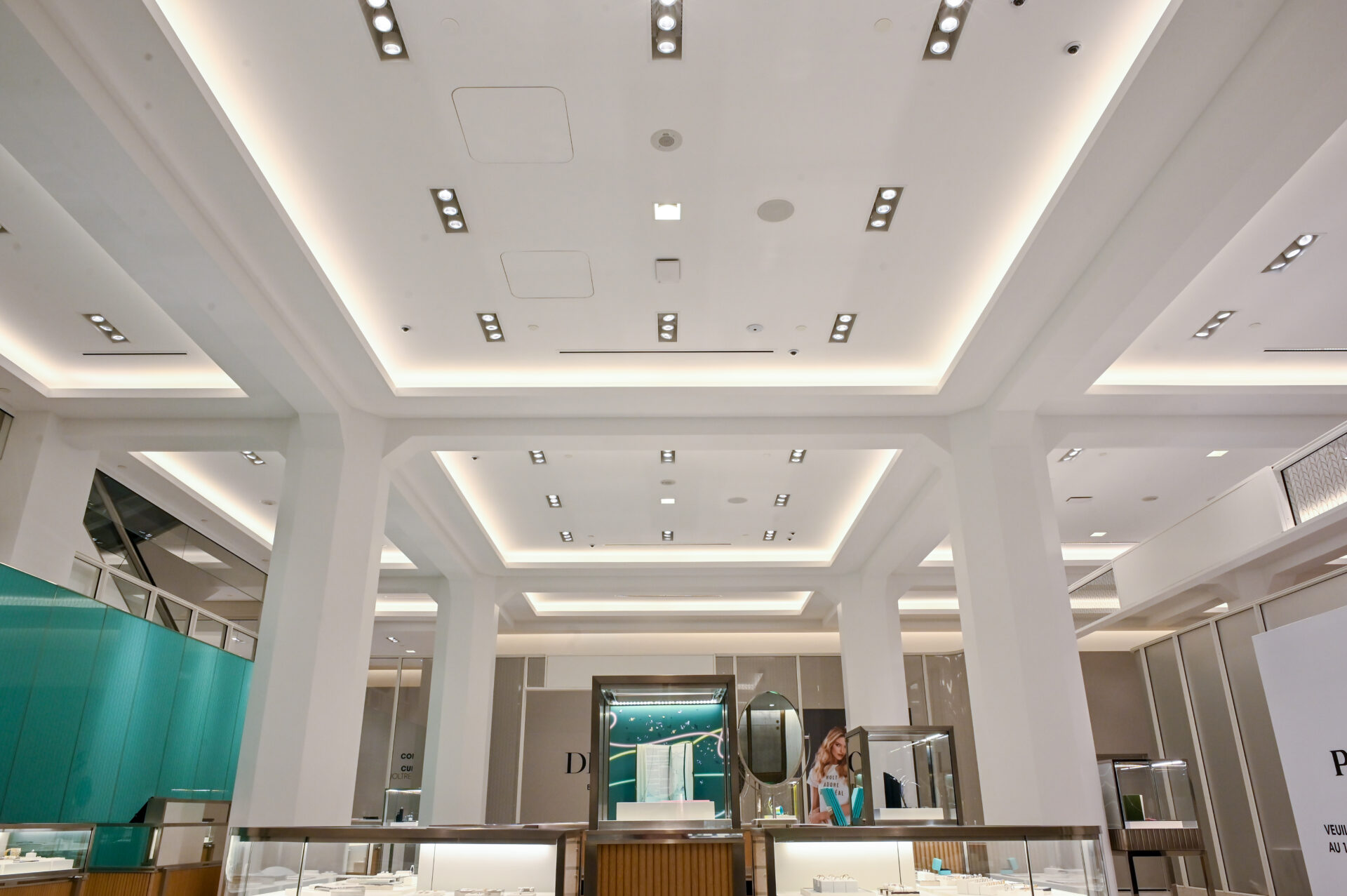 The Story
During this major overhaul, the store continued to operate and serve its clientele.
The interior of the commercial building was completely demolished. In order to keep the store open, the demolition and rebuilding was done one floor at a time.
The project represented an area of 23,226 square meters, over 5 floors, the relocation and installation of 99 boutiques and took 4 years to complete.
Design-build
Leveraging the Britton Team and our experience, we carried out this all-inclusive design-build project, including drawings, to provide a full turnkey solution.
Scope of Work
Complete electrical distribution and wiring
Full electrical room
Conduits and cabling
Lighting control system
Fire alarm system
Specialized lighting: chandeliers, neon signage, back-lit mirrors, lit advertising boards, boutique lighting including signage, shelving and display cases
Challenges and Solutions
Having the work done over many stages – one floor at a time, with the project spanning many years – presented complex coordination challenges. Materials were brought to the site both early morning and nights so as not to disrupt the store's operations.
There was asbestos in the building's ceilings. (Its removal was the responsibility of a specialized company.) Prior to its removal, electrical work was done in areas where the asbestos was present. The impact on the Britton team required the implementation and adherence to very strict health and safety protocols. This involved the wearing of special protective gear. Entry and exit to these areas were tightly controlled and careful decontamination procedures were followed.
The Britton Advantage
Resources to respond to complex coordination challenges
Expertise in the installation of high-end and specialized lighting
Ability to adapt to flexible work schedules
Trained to comply with stringent health and safety protocols