Success Story
IKEA Distribution Centre
This IKEA Distribution Centre is located in Beauharnois, Québec and serves all of Québec and Ontario.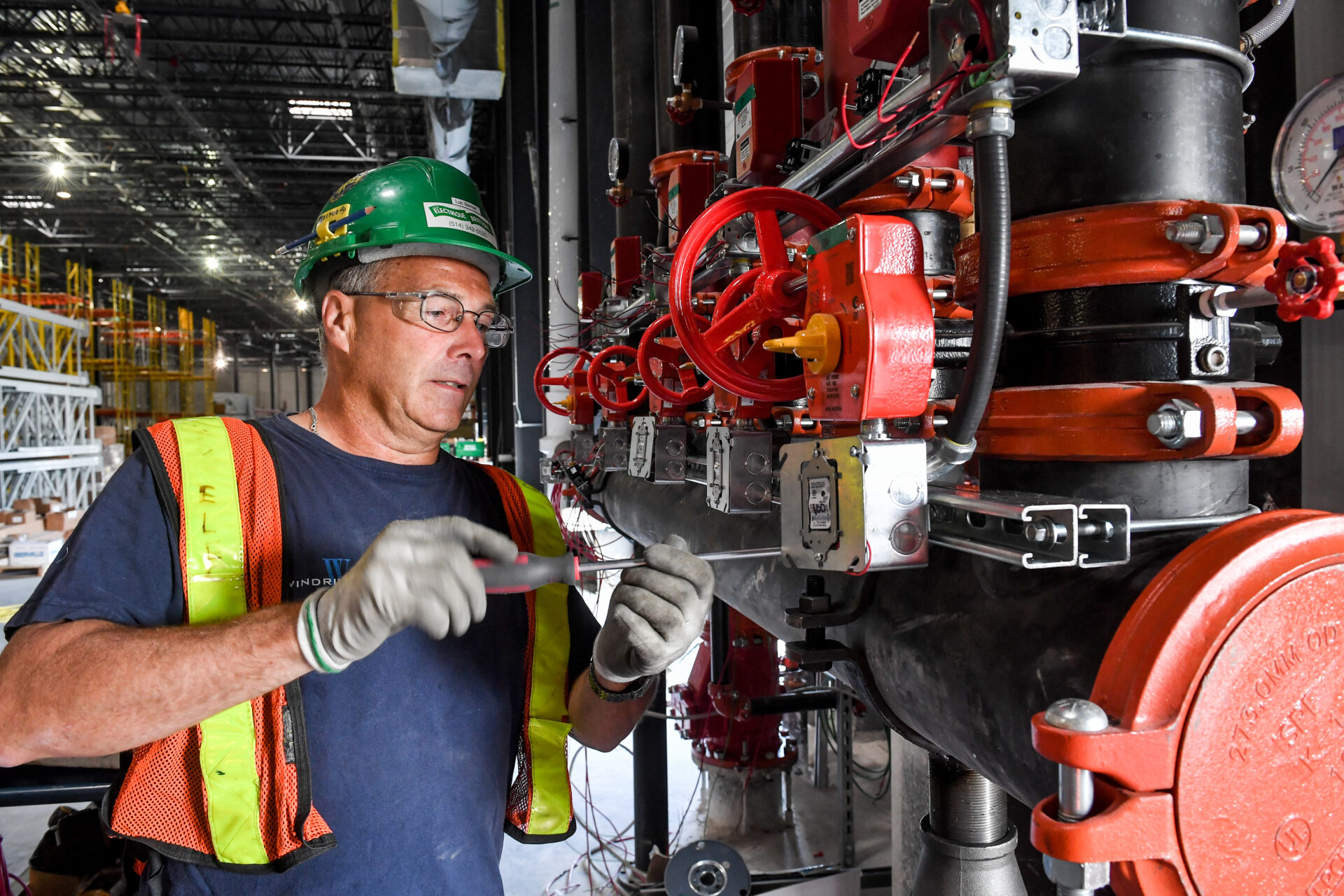 The Story
The Distribution Centre is divided into 3 distinct areas – Building #1, Building # 2, Building #3, plus offices, pump house and guard house.
The complex represents a total of 97 500 square meters.
LEED – Silver LEED Certification
We demonstrated our capacity to work on projects at all LEED certification levels and as part of the process, we incorporated LEED specifications in our proposal.
Scope of Work
Complete electrical distribution network including electrical room to service the entire facility
Hydro-Québec entry with underground installation of electrical conduits in concrete slabs placed in trenches
Complex and multi-level system of electrical pipe racks throughout the entire complex
Power supply to the controllers for the Centre's 480-volt robotic systems
Fire alarm system
Electric vehicle charging stations
Outdoor and periphery lighting
Challenges and Solutions
Working in a facility of this size, and in particular the 33-meter-high ceiling, required innovative installation techniques.
Moving electrical equipment quickly and easily through the facility presented a logistical challenge. A custom-made metal-framed structure was built in the Britton pre-fab department that safely held electrical panels. This provided a way to easily maneuver the equipment and significantly improved the speed of their installation.
The Britton Advantage
Prefab of all electrical conduits by Britton's in-house department sped up the installation and allowed for a more cost-effective solution
Expertise in LEED projects
Capacity to coordinate and provide real-time information and feedback on large-scale projects
Proactive team to find creative solutions to challenges