Success Story
Restaurant Jérôme Ferrer – Europea
Restaurant Jérôme Ferrer – Europea is an upscale restaurant in downtown Montréal. Owned by award winning Relais & Châteaux star chef Jérôme Ferrer, it is known for its refined and creative, market-fresh French cuisine with a Québecois accent.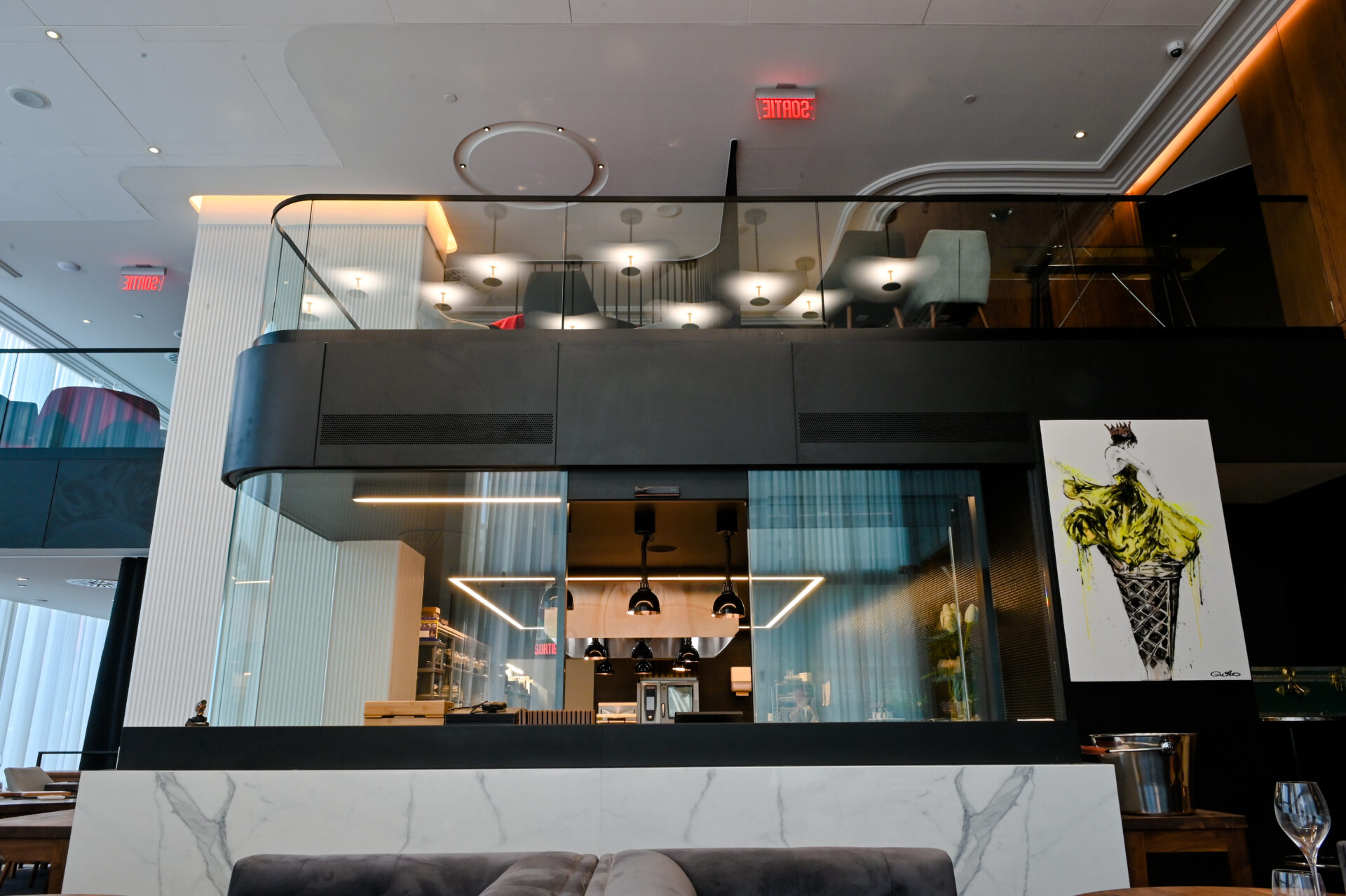 The Story
Chef Ferrer moved the restaurant into new premises to expand, bringing the best of design elements into this new space. Britton Electric has been the electrical contractor of choice for the previous locations and has a long-standing relationship with Chef Ferrer. For this project we also provided technical and engineering services.
Design-build
Leveraging the Britton Team and our experience, we carried out this all-inclusive design-build project, delivering a complete turnkey solution.
We designed the electrical plans, built off of the conceptual architectural drawings and coordinated engineering efforts.
Coordination and Consultation
This project required very close coordination with the architect and ongoing consultation throughout. Chef Ferrer and his partners were hands on in the planning and we were active in the process.
The goal was to achieve the optimum lighting ambiance for dining. We worked with the architect and the supplier of the high-end lighting fixtures to create an enhanced clientele experience, all the while ensuring that they could admire the beautiful details throughout the restaurant.
Scope of Work
Delivered the entire electrical distribution system including power supply to all the electrical cooking surfaces
Installed a wide range of high-end fixtures
Performed the load calculation of all the lighting, restaurant equipment and all other power supply needs upon analyzing the technical data sheets (shop drawings)
Challenges and Solutions
Working in a new space that was situated in a mixed commercial – residential building meant that we needed to take these conditions into consideration. Special care was taken to minimize the impact we had on the neighbours and their spaces.
Understanding Chef Ferrer's brand and respecting the architect's vision were central to the way the Britton Team delivered on this project. In this type of luxury environment, every detail is critical. Each element needed to be considered in order to complement the design in support of the architect and Chef Ferrer.
The Britton Advantage
Depth of engineering for drawings, calculations and analysis
Expertise in design-build
Experience in collaborative work with architects and suppliers
Ability and flexibility to adapt to a unique and distinctive design environment